SkeptiCal is the Northern California conference of science and skepticism, a day-long event with speakers, panels, and discussions on a wide array of subjects.
Our 2015 SkeptiCal event will be held on June 06 at the Oakland Asian Cultural Center. We are very excited, once again, to offer an all-star cast of speakers covering a wide range of topics of interest to the skeptical community! For a complete list, click on the Speakers tab at the top of the page.
A special Skeptics in the Pub event will be held the night before SkeptiCal, Friday June 5, at The Oakland Marriott City Center, in the second floor bar "The Twelve Bar", beginning at 7pm. Food is available. 1001 Broadway, Oakland CA.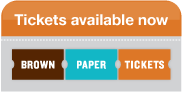 Register now through Brown Paper Tickets